The Importance of Women's Role in the Church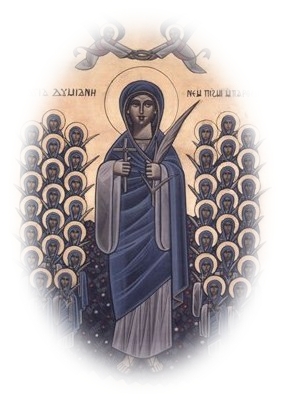 Women have always had important roles in Christ's ministry, the ministry of the blessed apostles and the church form its inception even until now. Pope Shenouda III gave special attention to the service of women in the Coptic Orthodox Church.
The goal of the Ladies Ministry is to uphold those roles and nourish women's souls with spiritual food. It is our desire to bring together the women of St. Mary's to grow together in love, strength, honor, wisdom and fear of the Lord.
The Ministry has a weekly meeting on Saturdays, where the ladies gather to pray, study the Bible, learn Coptic and hymns and share spiritual experiences in a spirit of fellowship and love.
To read the full article about the importance of women in the Church, please click here.
Please see the schedule and news letters for more details.